whasAppi(direct WhatsApp online )
Using this program, you can open the chat page for any phone number in WhatsApp
Provided that this number is registered with WhatsApp Messenger.
If the number is not registered in the list of contacts of your phone or you do not want to add the phone number to your phone book, you can use our program, and write a message directly in WhatsApp.
By registering in this program and logging in with your user page, you can create an online phone book and send a direct message to each of these saved contacts.
For your convenience, we have included a ready-made message package in the program, which is automatically placed in the text box by tapping on each message.
Working with the program is very, very simple.
1- Open the program
2- Register
3- Enter your user page
4. Select Send Message
5. Add as many contacts as you want
6. Tap the saved contacts
7- Send a message directly to the audience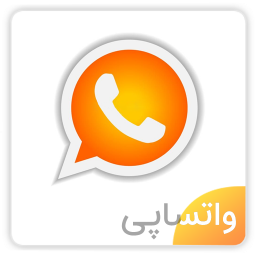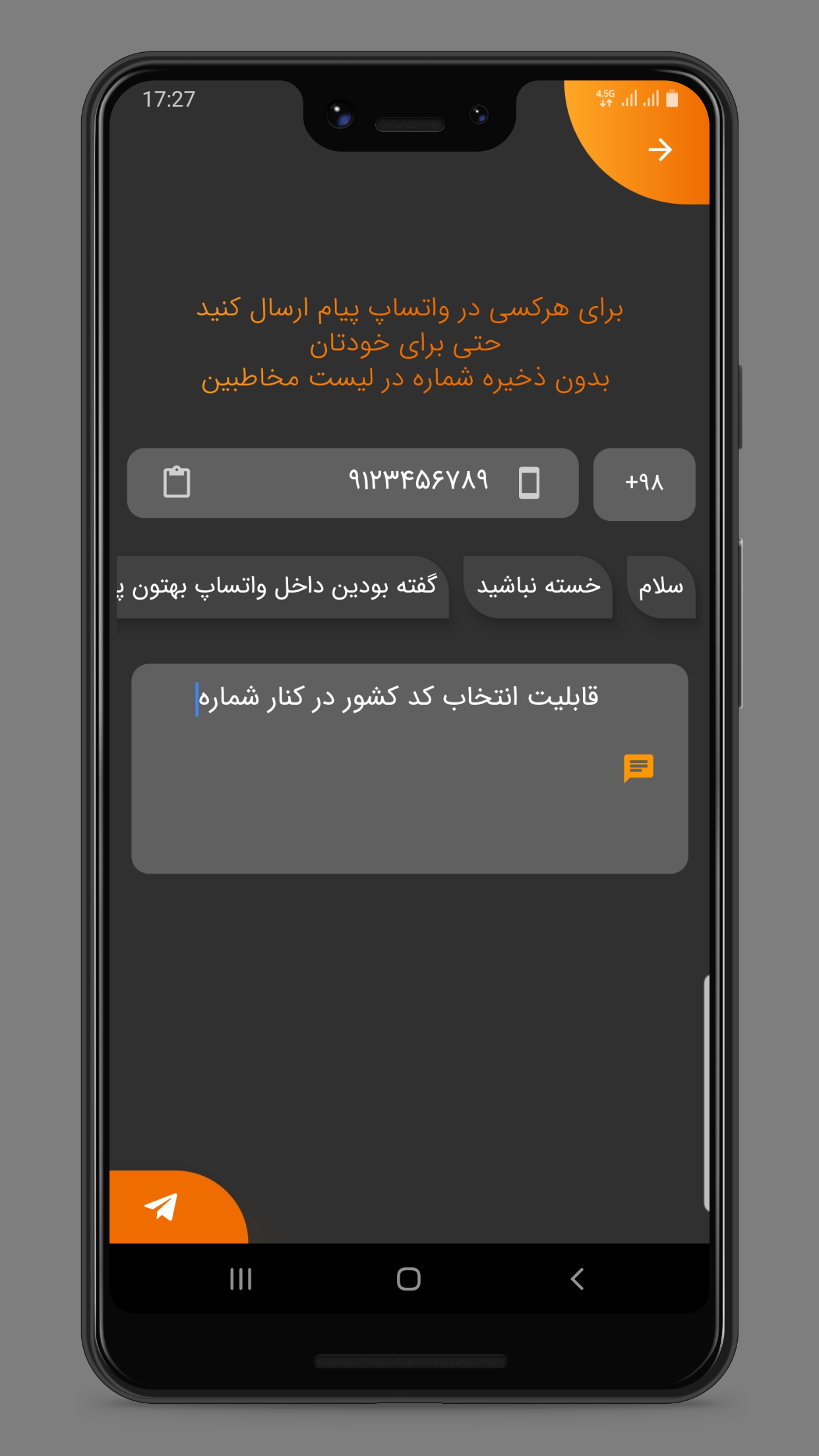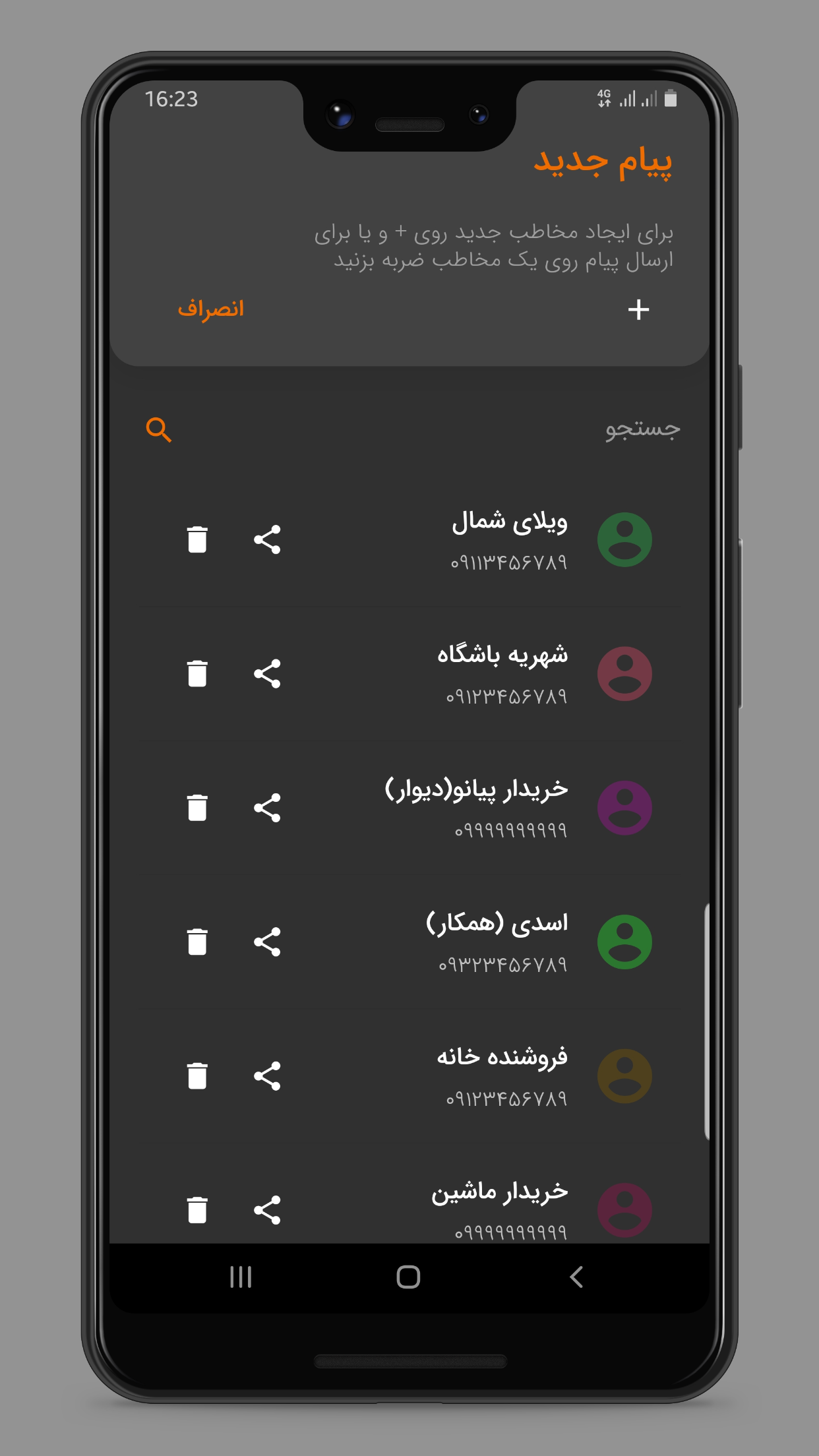 Skip back to main navigation